WALK BY FAITH
By GFWJR | August 22, 2018
WALK BY FAITH : What Is Man's Role In Today's Culture?
October 27, 2018 9AM-2PM

Find relevant answers during this interactive and dynamic conference. Gain tools that will allow you to "come up higher" at work. With family, and in your sphere of influence. Our speakers have decades of experience and training to help you navigate around the land mines in life. REGISTER HERE today!!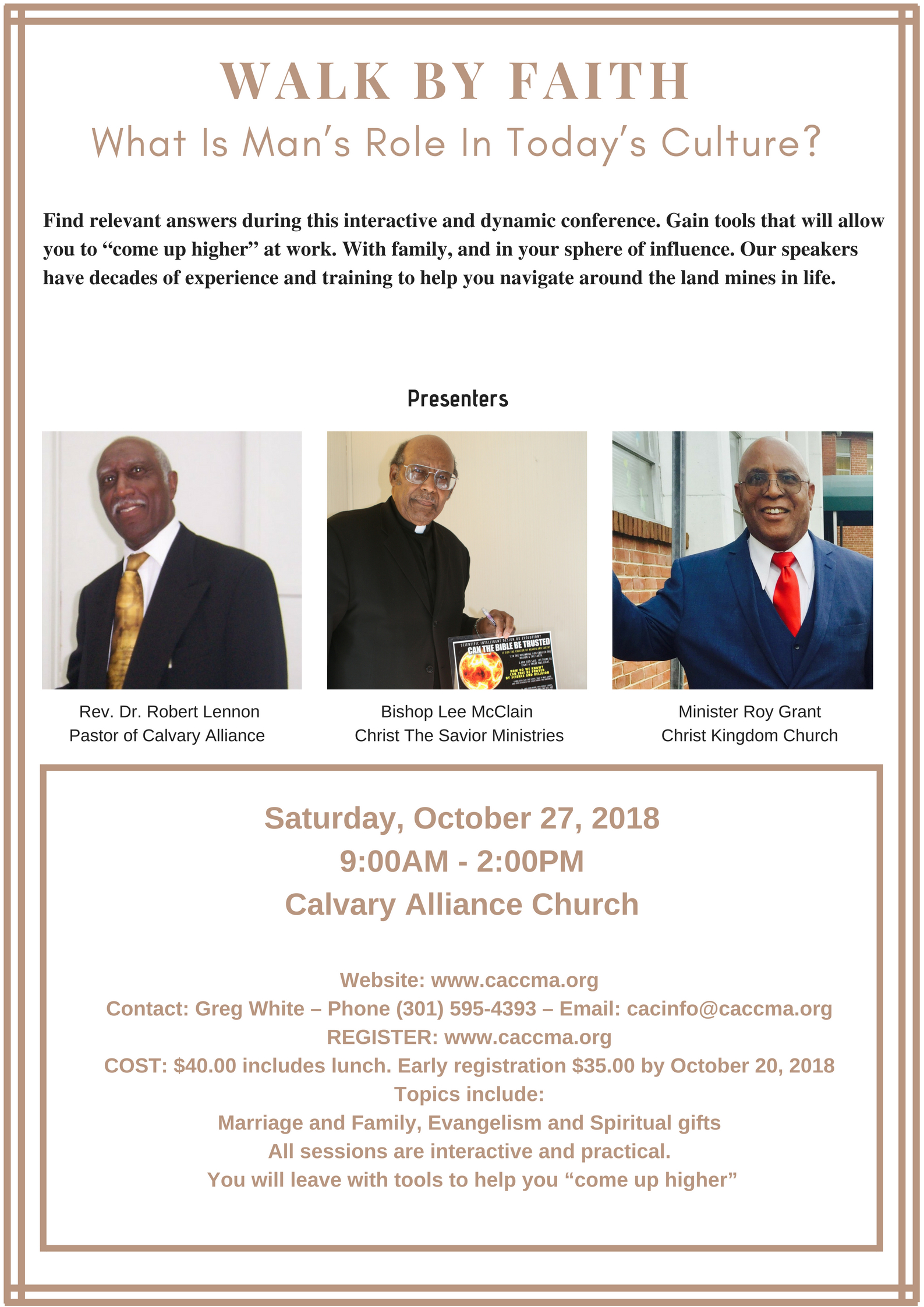 Back